Thank you for Registering!
The live event is over, however we've sent you 3 recordings from this amazing series — for FREE — check your inbox for details!
PLUS here's a Special Offer for You…

Here's What You'll Receive:
The Essential Oils Tool Kit
The Essential Oils Tool Kit gives you the opportunity to receive Ilifetime access to:
| | |
| --- | --- |
| | Downloadable MP3 Recordings of EVERY session in The Essential Oils & Aromatherapy Summit series |
| | PDF Transcripts of each session — to refer back to, follow directions, take notes, highlight & more. |
| | PLUS Your Bonus Collection (a $525 value!) — EIGHT bonuses including TWO full multi-session courses from David Crow! |
Your Essential Oils & Aromatherapy "Tool Kit"
Essential oils and aromatherapy are powerful, safe, and effective. They provide a easy-to-apply holistic approach to treating yourself, your family, and your clients…
The Essential Oils & Aromatherapy Summit series features a unique blend of medicine, ecology, and spirituality to help you access the wisdom and healing power of plants — to restore balance and cultivate deep personal and planetary healing.
And with The Essential Oils Tool Kit, you'll have lifetime access to leading botanical medicine experts, health practitioners, acupuncturists, distillers, and esteemed educators who have synthesized decades of research for you.
With This Invaluable Resource You'll Turn to Time and Again, You'll Discover:
How to use essential oils easily and effectively for healing and vitality
A holistic understanding of essential oils and aromatherapy
Key Ayurveda aromatherapy essential and base oils
Confidence in creating essential oil blends from scratch
How to use oils with specific applications for integration & healing
The use of essential oils & the power of sacred aromas to unblock the channels of intuition
A new paradigm for using aromatic plants for spiritual rather than physical purposes
Practical information on the unexpected applications of common plants
How to choose specific essential oils for each client
Why you should care if an essential oil is "fake"
Safe applications of aromatherapy for your animals
The use of oils to help you transform from trauma to connectedness
The 3 core virtues of incense — therapeutic, spiritual, and aesthetic
How to use aroma during journeying and deep healing work
Best practices for the sustainability of essential oils
How to modify inhaled doses to ensure the safety of young children
With The Essential Oils Tool Kit, you'll have access to trusted guides to show you exactly how to use nature's vast pharmacy wisely and effectively.
PLUS you'll receive access to these BONUSES when you upgrade!:
Ayurvedic Aromatherapy: Using Essential Oils for Balance, Vitality & Enhanced Wellbeing
7-Session Course From David Crow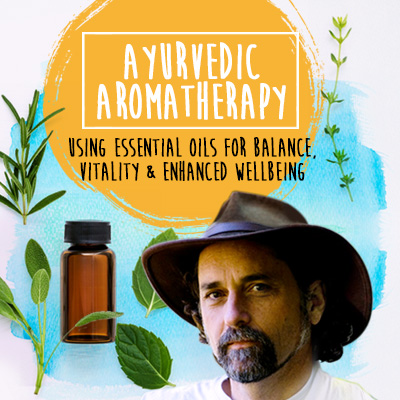 If you're interested in the use of essential oils, then you'll want to know more about Ayurveda, an ancient healing science from India that gives us a sophisticated understanding of essential oils and their effects on our physical and subtle bodies. In this exciting online program, Ayurvedic Aromatherapy, David guides you into a comprehensive and exciting exploration about how to approach healing safely and effectively with essential oils using Ayurvedic principles.
Hua Lu: Using Essential Oils & Aromatherapy According to Traditional Chinese Medicine
6-module video course from David Crow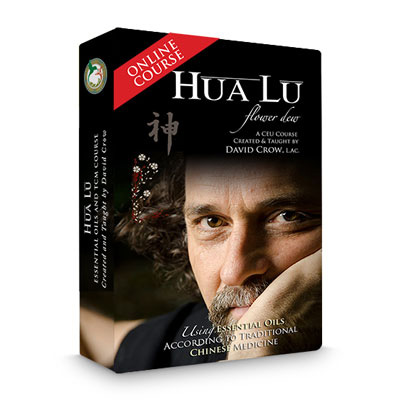 In this program, David presents the art and science of aromatic botanical medicine through the lens of traditional Chinese medicine, one of the world's greatest healing systems. Follow along, through both audio recordings and written material, as David illustrates the vast and profound wisdom of traditional Chinese medicine and how it applies to the use and study of aromatic plants and their essential oils.
Best of the Inner Sanctum
Aromatherapy membership collection from Nyssa Hanger and Sylla Sheppard-Hanger
This carefully curated collection includes videos, recipes, guides, and interviews to help you dive deeply into the healing art of aromatherapy.
Astrology and Aromatherapy Collection
Audio lesson and ebook from Arjun Das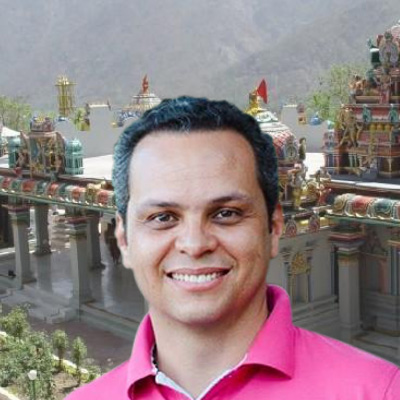 Listen in to this session from our Plant Medicine Summit as Arjun Das offers an integration of herbology, Ayurveda, and astrology. He highlights medicinal plants that are related to the planets, and explains their proper therapeutic uses. From a karmic perspective, these plants are very effective in restoring health on many levels — including our astral bodies.
In this unique session you'll discover:
How essential oils are among the subtlest & closest particles to our consciousness.
The profound relationship between astrology & traditional Indian medicine...Ayurveda
Uses of specific essential oils to neutral negative effects in vedic astrology

And enjoy Arjun's illustrated, detailed ebook, The 27 Essential Oils for the Planets… which provides a quick reference for all the essential oils described in his Shift Network course, Celestial Herbalism.
The Alchemy of Menopause: An Introduction by Cathy Skipper
Video journey and workbook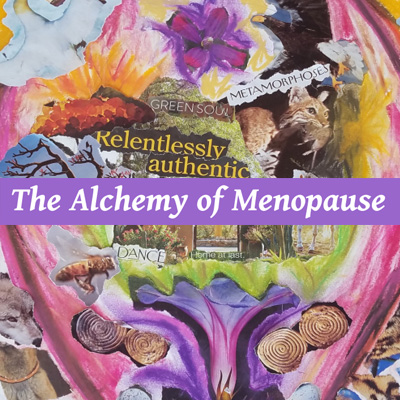 In this video Cathy Skipper introduces The Alchemy of Menopause and gives women of all ages a practical framework to fully step into their power using the alchemical stages. She discusses essential oils and exercises that are helpful on this path. The 33-page companion workbook for Part 1 accompanies this video.
* This video is both streaming and downloadable.
Ancient Scents
Formulas and recipes from JK DeLapp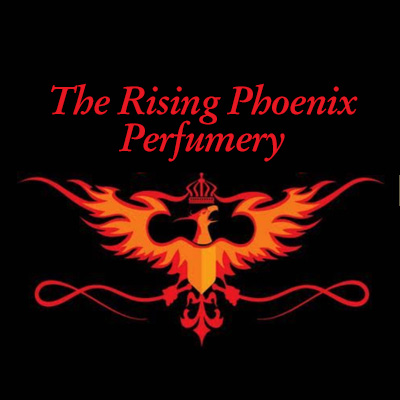 This report contains some fascinating history of ancient scents and some simple formulas and recipes for extracting scents into oil and making perfumes.
The Ancient Roots of Aromatherapy From India
Report by Acharya Shunya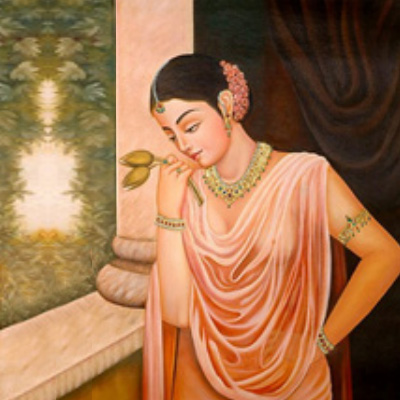 The uses and history of aromatherapy in Ayurveda and India and its evolution from past to present are laid out in this beautiful report. Included are some wonderful bath and face pack recipes.
Chakra Healing Using Essential Oils
Guide from Timothy Miller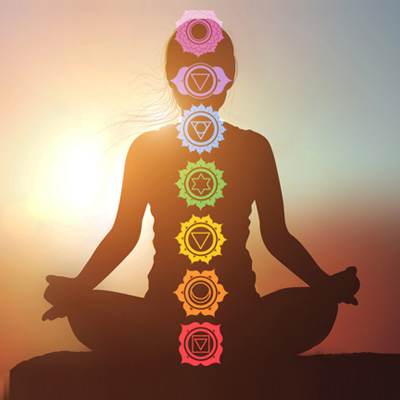 This PDF chart provides an overview of all of the 7 major chakras... with their colors, energetic associations, and most resonant essential oils pairings. You'll also find a dilution table for blending your own chakra blends.
You'll receive ALL of these bonuses PLUS unlimited access to every summit session — via recordings and transcripts — empowering you with essential teachings on the practical, medicinal, and healing powers of nature's most potent plant medicine.
Discover Balance, Restoration & Deep Healing
The Essential Oils Tool Kit will benefit anyone who's interested in the healing and evolutionary benefits of botanical medicine, as well as professionals across multiple disciplines who work with herbs, plants, oils, energy, or the environment.
You may be fascinated by systems of natural medicine like Ayurveda, Chinese wisdom, and working with herbs.
You may be intrigued about the ways that essential oils, flowers, and herbs affect your moods and shift your consciousness.
Whatever your deepest curiosity, you'll discover sessions and speakers that will inspire, educate, and empower you.
These experts, positioned on the leading-edge of aromatherapy, clearly lay out best practices, and share reliable and useful resources.
You'll find that working with oils can complement any existing practice and help you achieve greater fulfillment and success in life — for both you and your clients.
Here's some of what our experts are sharing with you...
Rosita Arvigo explains how to use common aromatic plants like basil, marigold, and rosemary to relieve emotional disturbances such as fright, grief, and fear.
Kurt Schnaubelt reveals why essential oils are effective remedies to fight bacteria, yeasts, and viruses.
Arjun Das explores ways to use essential oils to promote a vibrational protection for yourself when caring for your clients... so you don't absorb their energy.
Acharya Shunya highlights how aromatherapy has been used in Ayurvedic medicine for thousands of years.
Nyssa Hanger reveals grassroots data she collected with Sylla Sheppard-Hanger, clearly showing that there are injuries and adverse effects occurring from improper use of essential oils… and she shares key points for helping prevent future damage.
Jessie Hawkins discusses pediatric toxicology, aromatherapy, and how to safely use essential oils to heal your little ones (even the 4-legged, furry types!).
Eric Scott shares insights on artisan essential oils distillation and the value of domestic and regional distillation.
Florian Birkmayer introduces ways you can connect with the wisdom of aromatic plants to transform life's obstacles into opportunities.
Revitalize Your Health, Community, & Our World
The visionary teachers in The Essential Oils Tool Kit demonstrate the curative and evolutionary powers of nature's most potent medicinal plants.
They give you the exact tools and practices to expand your knowledge of — and sacred partnership with — the plant kingdom, and share practical skills to revitalize your health, community, and our world.
When you own The Essential Oils Tool Kit, you'll discover key insights and techniques that will help you heal and restore your body, balance your emotions, revitalize your spirit — and awaken your consciousness.
Here's What You'll Receive:

The Essential Oils Tool Kit
The Essential Oils Tool Kit includes lifetime access to all recordings and transcripts of every session from The Essential Oils & Aromatherapy Summit series.
| | |
| --- | --- |
| | Downloadable MP3 Recordings: You'll get online access to the downloadable MP3s from every one of The Essential Oils & Aromatherapy Summit series sessions. You can download the recordings to your computer, or listen on your laptop, tablet, or smartphone. |
| | PDF Transcripts: You'll have access to word-for-word transcripts from each session. You'll be able to follow written instructions, take notes, and even search for specific words, references, resources, and more. |
| | PLUS Your BONUS PACKAGE! In addition to The Essential Oils & Aromatherapy Summit series material, you'll receive exclusive bonus gifts — including TWO full multi-session courses from David Crow! |
OUR 100% GUARANTEE MEANS NO RISK TO YOU!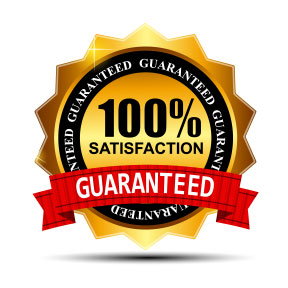 When you upgrade today, your purchase is backed by our complete money-back guarantee. If for any reason at any time within 60 days you decidethat The Essential Oils Tool Kit is NOT right for you, just visit our Customer Service Center at support.theshiftnetwork.com, and request a refund. We will refund your money completely.
Upgrade Now