Register now to receive these FREE recordings and to be notified about our next Essential Oils & Aromatherapy Summit:
Unlocking the Code to Essential Oil Use, Application, and Integration in Healing with Michael Scholes
Spiritual Healing with Aromatic Plants with Rosita Arvigo
Click photo for more info
Rosita Arvigo
Kurt Schnaubelt
Arjun Das
Nyssa Hanger
Kailash Dixit
Cha Roberts
Eric Scott Bresselsmith
Dr. Jessie Hawkins
Michael Scholes
Kelly M. Ablard PhD, MSc, EOT, RA
Florian Birkmayer, MD
Farida Irani
Adam Christensen
Cathy Skipper
John J. Steele
Roxana Villa
Robin Van Loon
Raghda Maksoud
Evan Sylliaasen
Jade Shutes
Nicholas Zemp
Kelly Holland Azzaro, RA, CCAP, CBFP, LMT
Peter May
Sylla Sheppard-Hanger
JK DeLapp L. Ac, Dipl. OM
Mindy Green
Timothy Miller
With Host:
David Crow
L.Ac., Founder of Floracopeia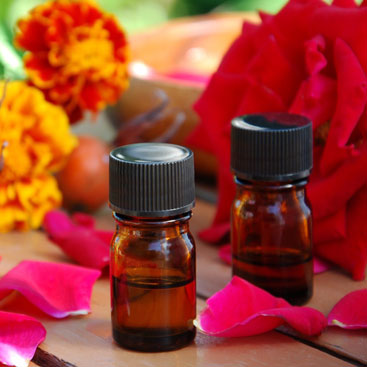 Are you intrigued by the healing powers of essential oils?
Have you ever applied aromatherapy to find relief from a health condition or to uplift you emotionally or spiritually?
Essential oils are one of the trendiest, fastest-growing modalities of natural medicine — and one of the most misunderstood, misused, and potentially abused.
Not all essential oils are created equal — and not all advice is trustworthy.
Low quality, false marketing claims, and myths about safe production can be detrimental to your healing...
Yet, used correctly, essential oils can be a powerful and safe way to revitalize and balance your body, emotions, mind, and spirit.
This can happen best when you're equipped with accurate information from trusted practitioners with integrity and deep knowledge (and backed by real science).
We gathered some of the top distillers, botanical medicine experts, acupuncturists, doctors, educators, clinicians, and scientific researchers for you in The Essential Oils & Aromatherapy Summit series.
You'll discover exactly how to apply nature's most potent medicine for everything from a common cold to inflammation-related illnesses to anxiety and stress, from depression to migraines to everyday first aid — and more!
Discover Nature's Most Potent Plant Medicine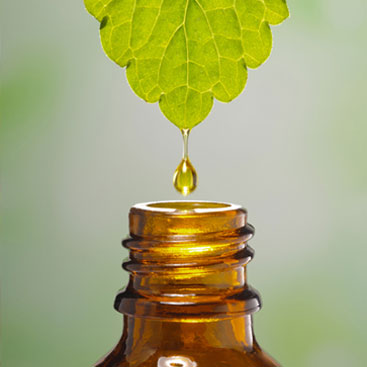 The Essential Oils & Aromatherapy Summit series can be incredibly beneficial for ALL. Whether you're new to this field and intrigued by essential oils and aromatherapy or you're an established practitioner of natural medicine and Chinese herbs, you'll deepen your knowledge of the healing and evolutionary benefits of botanicals.
You'll find sessions and speakers that inspire, educate, and empower you… with experts you can trust! They wade through the misinformation and clearly lay out the best practices and most reliable resources.
Simply put, essential oils provide one of the simplest ways you can take your and your family's health into your own hands.
Aromatherapy is effective in treating illness, reducing stress, strengthening your immune system, improving mood, and so much more…
Sign up to receive insights, practices, and teachings for experiencing the profound benefits of essential oils for your health, wellbeing, longevity, and spiritual transformation.
Here's some of what our experts are sharing with you…
Rosita Arvigo explains how to use common aromatic plants like basil, marigold, and rosemary to relieve emotional disturbances such as fright, grief, and fear.
Kurt Schnaubelt reveals why essential oils are effective remedies to fight bacteria, yeasts, and viruses.
Arjun Das explores ways to use essential oils to promote a vibrational protection for yourself when caring for your clients... so you don't absorb their energy.
Acharya Shunya highlights how aromatherapy has been used in Ayurvedic medicine for thousands of years.
Nyssa Hanger reveals grassroots data she collected with Sylla Sheppard-Hanger, clearly showing that there are injuries and adverse effects occurring from improper use of essential oils… and shares key points for helping prevent future damage.
Jessie Hawkins discusses pediatric toxicology, aromatherapy, and how to safely use essential oils to heal your little ones (even the 4-legged, furry types!).
Eric Scott shares insights on artisan essential oils distillation and the value of domestic and regional distillation.
Florian Birkmayer introduces ways you can connect with the wisdom of aromatic plants to transform life's obstacles into opportunities.
In this groundbreaking series you'll discover:
How to use essential oils easily and effectively for healing and vitality
A holistic understanding of essential oils and aromatherapy
Key Ayurveda aromatherapy essential and base oils
Confidence in creating essential oil blends from scratch
How to use oils with specific applications for integration & healing
The use of essential oils & the power of sacred aromas to unblock the channels of intuition
A new paradigm for using aromatic plants for spiritual rather than physical purposes
Practical information on the unexpected applications of common plants
How to choose specific essential oils for each client
Why you should care if an essential oil is "fake"
Safe applications of aromatherapy for your animals
The use of oils to help you transform from trauma to connectedness
The 3 core virtues of incense — therapeutic, spiritual, and aesthetic
How to use aroma during journeying and deep healing work
Best practices for the sustainability of essential oils
How to modify inhaled doses to ensure the safety of young children
Essential oils are powerful — they can be one of the safest, gentlest pathways to healing. However, when used improperly, they can be toxic if absorbed directly through the skin or can cause phototoxicity if applied before exposure to sun.
The key to safely using essential oils is to follow best practices for their application and use, which you'll learn from a trusted professional in The Essential Oils & Aromatherapy Summit.
Plus, you'll quickly see that working with essential oils and aromatherapy can complement any existing practice and help you achieve greater fulfillment and success in life — for you and (if you're a health care professional) your clients.
You're in good hands with summit host David Crow, LAc., a pioneer who integrates insights and practices from diverse botanical medicine and spiritual traditions, ranging from Ayurveda to Chinese medicine to Buddhism.
Here's what our Plant Medicine participants are saying about David Crow…
David knew how to lead the speakers through their topics with ease and continuity so that he could draw out the most compelling aspects of the topic. I really enjoyed his calm demeanor, patience, and professionalism. Honestly, really good work!
— Cindy Allan
David Crow is a deeply committed, passionate, knowledgeable herbalist who shares his expertise and time so willingly with the rest of the world. I am grateful for these plant summits with the top experts in their fields. I always learn something new.
— Carol, Tennessee, U.S.
David Crow was a fantastic interviewer — he really knows how to pull the good stuff out of the presenters! I really enjoyed listening.
— Anonymous, Alternative Medicine Professional
I am deeply moved and transformed by the incredible wisdom, courage, and unique perspective of every one of the presenters, and by the skill and sensitivity of David Crow as he brings out the best in each.
— Ann Schmidt, Winslow, AZ, U.S.
Co-Sponsors